From holiday celebrations to gathering at the end of the day for a family dinner, kitchens are the heart of every home. It's because they see so much use over the years that eventually they begin to show their age, or may appear dated. Doors may fade and crack, hinges become loose and don't close right, drawer glides break, countertops show signs of wearing. While the expense of traditional cabinet replacement can put this home improvement out of reach for many home owners, Kitchen Restyling (aka refacing) is very budget-friendly an an excellent alternative.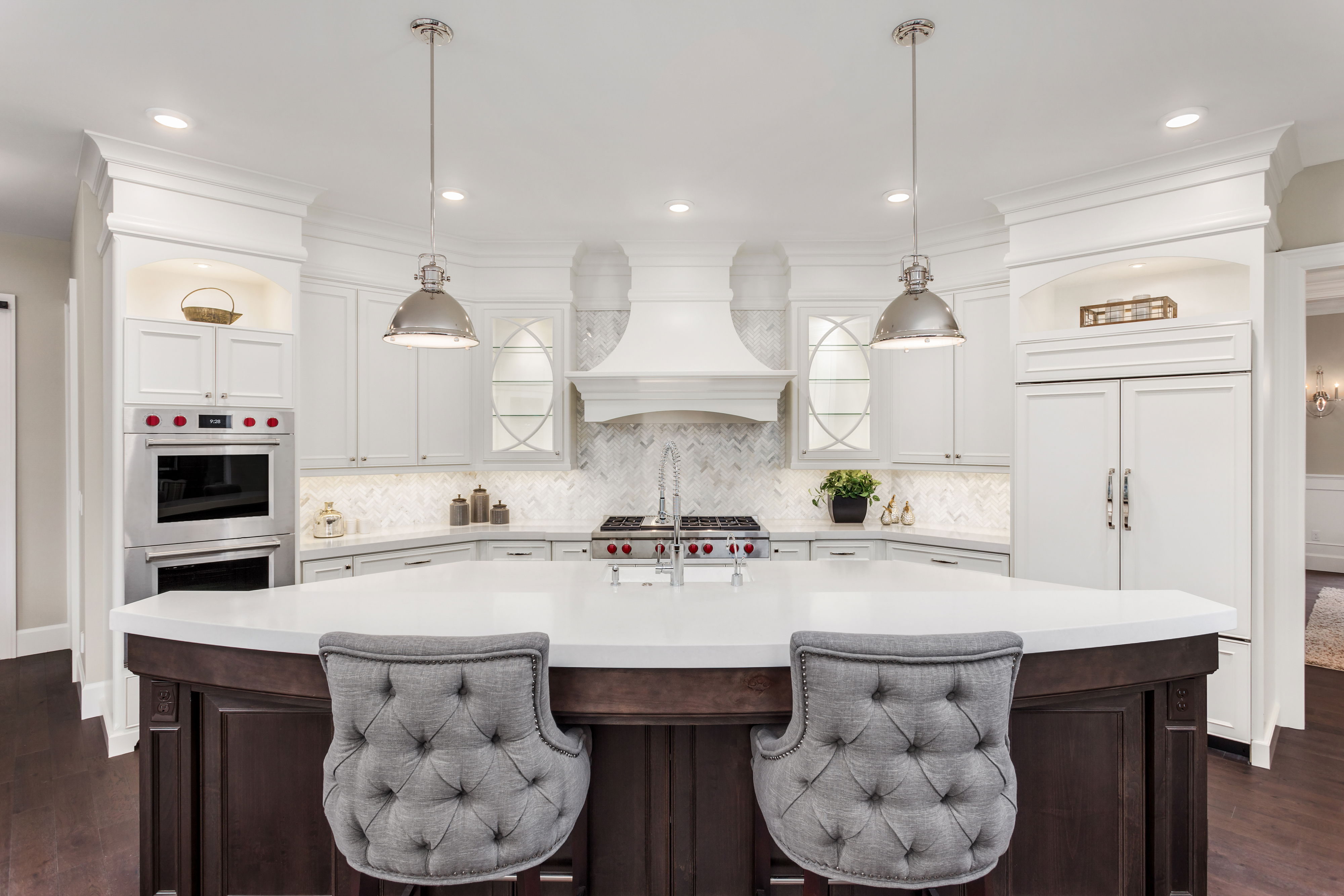 Quick, Easy, and Beautiful
Faster and less invasive than traditional kitchen remodeling, Kitchen Restyling is about a third the cost, making this home improvement option a beautiful yet budget-friendly choice for home owners. And, it can be completed in just a few weeks or less, as opposed to months from traditional remodeling.

We start by removing all doors, drawer fronts and hinges, then sand down and refinish your cabinet boxes in place, in whatever style/color you have chosen. We then install all new cabinet doors, drawer fronts and hardware. High-quality soft close hinges and easy-glide drawers come standard. Other available options include new granite, quartz or Corian countertops, laminate flooring, garbage disposals, islands and more!
Guaranteed transferable life-time warranty
Stain and water resistant, with minimal maintenance requirements
Easy to keep clean with warm water and dish soap
Includes soft-close hinges and easy-glide drawers
Subjected to rigorous quality control standards for guaranteed performance.
Door Styles, Woodgrains and Colors

*
Get the Custom Kitchen You've Always Dreamed of Having.
Our custom colors and styles are fully interchangeable. Select a color or woodgrain and match it with your favorite door and drawer design style. Not sure how that will look? Our Kitchen Design Consultants will completely design your kitchen and cabinets during your in-home consultation. Using a special 3D program, they can take your selections and show you exactly how your new kitchen will look. Switch colors, countertops and flooring styles to get the perfect kitchen remodel.
*Many colors, woodgrains and cabinet styles are available. Your Design Consultant will bring the full selections when you schedule your free in-home consultation.
---