It's true, these terms can be a little confusing since both home improvement projects are a kitchen remodel. Both add a great deal of market value to your home, but there is a vast difference in cost and inconvenience between these two remodeling projects. I'll break down the differences here:
Traditional Kitchen Remodel
A "Kitchen Remodel" typically refers to a full demolition of the kitchen, replacing all the old cabinets, islands, countertops and sometimes even flooring and lighting. This type of remodel may also include moving walls, plumbing and electrical and redesigning the entire space.
Depending on the extent of the modifications and quality of the replacement cabinets, estimated costs can easily run from $40k-$80k. Oftentimes, especially in older homes, kitchen cabinets were custom-made by a craftsman to specifically fit that home. Because of this, less expensive off-the-shelf replacement cabinets may not be an option for this type of remodel, significantly increasing the price.
A "Kitchen Remodel" of this type usually requires months to complete, turning one of your most used rooms into a construction zone if you plan on living in the home while renovation takes place. However, if your current cabinets are severely damaged, falling off the walls and your remodel requires moving plumbing or load-bearing structures, this may be the only option for getting that kitchen of your dreams.
Kitchen Restyling
A Kitchen Restyling (also known as Refacing), is a more budget-friendly and less invasive home improvement. A typical "Kitchen Restyling" takes about a week to complete and will cost less than half to a third of the cost of a traditional kitchen remodeling project.
The reason for this is that you do not have to repurchase (or have a craftsman rebuild) the cabinet boxes themselves. These stay on your walls and are refinished in whichever wood tone or color and style you've chosen. But much like a full Kitchen Remodel, everything you see and touch in the refaced kitchen is brand new. Standard Restyling projects include:
New custom doors
Soft-close hinges
Draw fronts and glides
Hardware
Depending on the needs of your kitchen remodeling project, this can also include many other value-added options:
Granite, quartz or solid-surface countertops
Adding or refacing an island
Sinks
Faucets
Garbage disposals
Lazy susans
Pull-out shelving
Flooring
Lighting
And more
While some damaged cabinets may be replaced without incurring significant cost, or additional cabinets added, the only caveat to a kitchen refacing is that the current cabinet boxes must be affixed to your kitchen walls and made of some type of wood.
It's not uncommon to find older homes built in the 1950s have original metal kitchen cabinets. These "space age" cabinets were popular after WWII when steel factories were looking to switch weapons manufacturing to something more domestically consumer friendly. Unfortunately, metal cabinets cannot be refaced and will require replacement.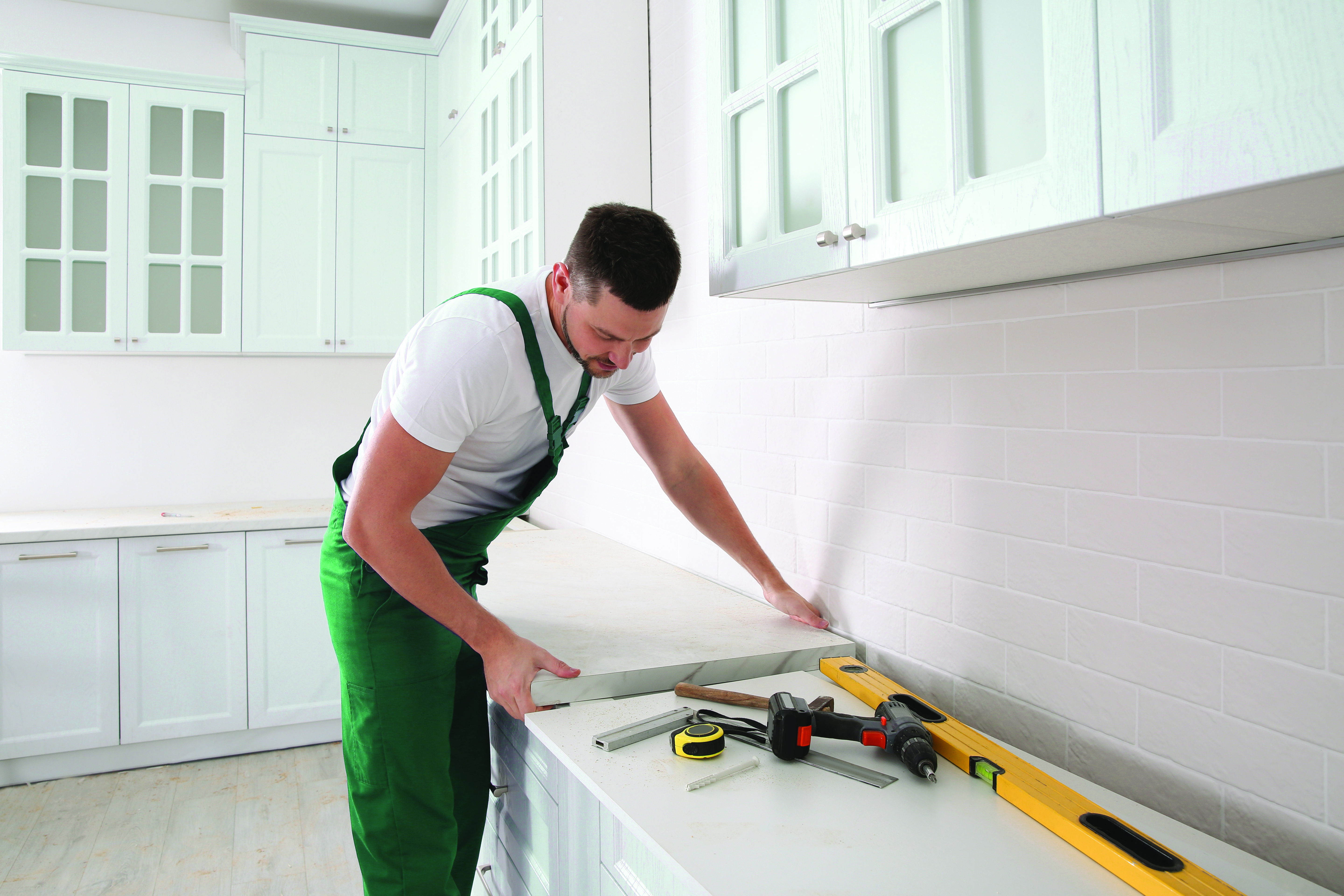 ASK SIR HOME: This forum is dedicated to questions, answers and comments related to residential home improvement. We encourage comments, but ask that they remain on topic and respectful. If you have a home improvement question you would like answered, please send an email to asksirhome@sirhome.com.